Need a drain cleaning?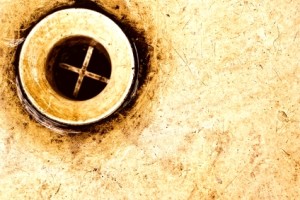 A clogged drain can be an inconvenience in everyday life and a nuisance to remedy. However, before reaching for a quick-fix chemical solution, think again. Chemical drain cleaners can cause serious damage to pipes over time due to the harshness of the chemicals and can lead to more serious (and expensive) issues later on down the road. Research should be done before use to determine if the chemicals contained in the cleaner are compatible with the type of pipes to be unclogged. PVC and stainless steel pipes are two examples that can have issues with certain cleaners. Chemical cleaners also leave residue which can, with repeated use, lead to a clog.
The environmental impact is another concern when using chemical solutions. Many cleaners use bleach and other chemical elements that give off gases that can sicken people within the vicinity, including respiratory damage. Risking splash back would be another negative of chemical cleaners. Splash back of the chemicals may lead to injuries such as chemical burns, eye injuries, and accidental ingestion. If a chemical drain cleaner is used, always read and follow the package directions to lessen the risks involved.
A major disadvantage of chemical drain cleaners would be their effectiveness or lack thereof. Treating a clog does not necessarily mean it is being treated properly. The severity or the source of the clog may be unknown and an store bought solution could compound the problem, or at the very least be rendered ineffectual.
A clog should be treated right the first time by a trained professional with the knowledge and experience to alleviate the drain's affliction with the correct tools and expertise. Experimenting with off the shelf drain cleaners and unproven home fixes may seem like a quick fix and a way to save money but many times will lead to much larger, costlier problems that will result in the enlistment of a professional in the end.
Dealing with a clogged drain in your Montgomery home? Call Cole Plumbing, Inc. at (334) 279-8919 and schedule a service call today!